Welcome to my Wonderland!
Welcome to Stories with Starlight!
Starlight's stories are children's picture books lovingly crafted to serve as gentle reminders of the magic within our hearts. Each tale takes the reader on a captivating journey as Starlight and Bridget set out to fulfill their mission to Restore Peace on Earth and ensure Freedom for all Magical Creatures.
Through the enchanting pages of Starlight's stories, children and adults alike will discover a world where friendship and fantasy thrive and the power of love and imagination is infinite. Embrace Starlight's wonderland and let this series of children's picture books with Starlight, alongside her bestie Bridget Bantam, ignite the magic within you, inspiring joy, love, and a few giggles.
Adventures and imaginationful doings await you with Starlight and Bridget - Guardians of Earth and all magical creatures.

Embark on a captivating journey with Starlight, a loving star being, and her loyal friend Bridget. As Guardians of the Earth, they spread love, protect magical creatures, and inspire others with their message of kindness. This story will leave you inspired to make a difference in our world..

With love in their hearts and a mission to protect Earth and all the magical creatures who live there, join Starlight and Bridget on their quest to find a new home on Earth. Will they find the perfect place to fulfill their mission? This enchanting story teaches the importance of friendship, determination, and the joy of finding a place to call home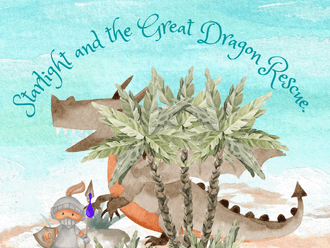 Join Starlight and Bridget on an adventure to rescue a dragon! A spell cast upon him by a cowardly knight has turned poor Norman into a rock. With a heartfelt mission to free all magical creatures, including dragons, this magical tale will ignite your imagination and remind you of the power of belief.
Our vision for your Cosmic Child
Lisa is always deep in the process of crafting more wonderful children's picture books for our young readers, and for you! MORE ARE COMING SOON!
Thank you for your patience as Lisa develops a place for the heart and imagination of your child.